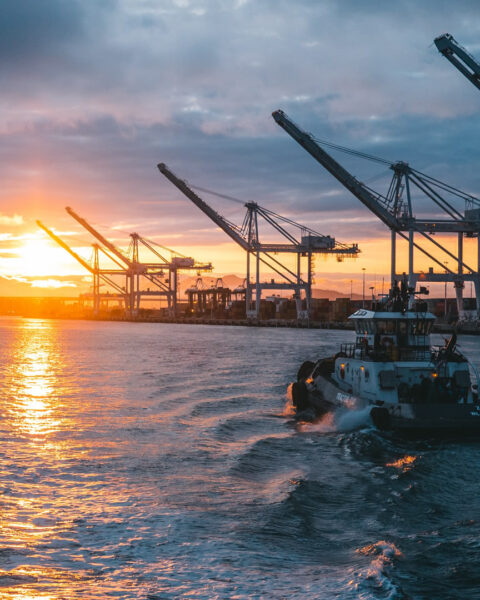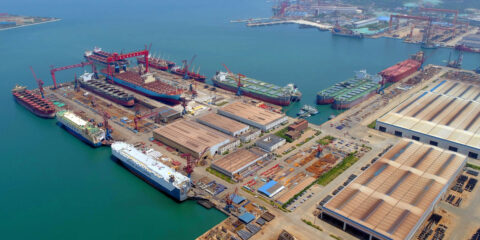 Shipyards in China North
Calvey Marine are agents for top shipyards in China, including Qingdao in North China.
At our affiliated shipyards, we're able to take control and project manage your marine services, covering everything from underwater maintenance to full conversions and 24/7 emergency repairs, should you need immediate help and access to quickly mobilised and expert teams.
Using our 25 years of experience we connect you with only the best resources available worldwide and take pride in ensuring projects are completed on time, on budget and to the highest standards.
Shipyards we represent
in China North

COSCO Group
COSCO Shipping Heavy Industry (CHI), have 9 subsidiary shipyards and now are the leading group in China's shipbuilding industry with a total annual production capacity of 7,500,000 dwt. With a global customer service network with clients from around 100 countries, CHI set up their commercial headquarters in Shanghai and representative offices in Hong Kong, China, USA, Singapore and Greece. CHI is also a well-known offshore oil service provider and the referred business partner of the world's leading shipping companies.
Facilities:
Docks & Repair
Berth Sizes:
Numerous drydocks, floating docks and workshops, Please see attached brochure for specific facilities at each location.
For more information: www.coscoshipping.com

Yiu Lian Weihai
Yiu Lian Dockyards(Weihai) Ltd. joined the China Merchants Group at the end of 2019. The shipyard has 70 years of experience in ship repairing, conversion and new building and is equipped with a 50K dwt slipway and two 180K dwt dry docks. The main businesses are ship repair and conversion and new building. The company is responsible for building Stena's E-Flexer series of ferries. This yard, with its rich experience and high-quality teamwork, has successfully completed repair of a wide variety of vessels and rigs
Facilities:
Docks & Repair
Berth Sizes:
Dock 1 (graving dock) 389m x 50m
Dock 2 (graving dock) 296m x 50m
Dock 3 (Slipway) 600m x 35m
For more information: No website available

Beihai Shipyard, Qingdao
Beihai Heavy Industry is now one of the largest ship repair yards owned by the China Shipbuilding Industry Corporation (CSTC) and specialises in ship repair, ship builds and full conversions.
Facilities:
Docks & Repair
Berth Sizes:
Floating Dock – 250m x 45m
No.1 Graving Dock – 360m x 78m
No.2 Graving Dock – 325m x 58m
East Berth – 880m
West Berth – 880m
North Berth – 148m
South Berth – 774m
For more information: www.bhshipyard.com.cn
If you're planning a ship build, repairs or maintenance work, browse our locations and get in touch on 01903 748860 for more information.