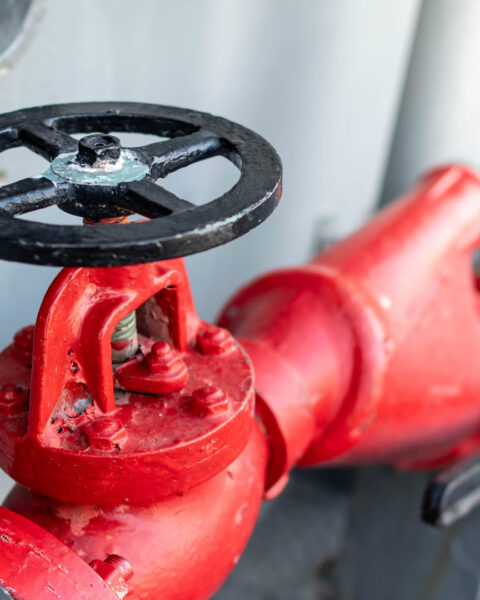 Commercial Marine Valves and Automation
Marine valves are essential for fluid control and handling on your vessels and it's vitally important your ship is installed with the correct valves.
Tailored to your specifications
At the Lloyds approved foundry, we can provide you access to bespoke production, as well as immediate dispatch of a wide range of valves to your exact location.
Specific valve details:
Valves from 15mm to 600mm
Unmachined castings from 0.1kg to 500kg
Materials: bronzes, alu-bronzes, non-ferrous materials
Made to British, DIN, ISO and JIS Standards
ISO 9001 approved
All valves can be produced to your own specification.
We understand that valve replacements and repairs work to keep your ship operating and making a profit, which is why we're the perfect agents to manage your project.
Young & Cunningham
Calvey Marine are leading agents for the established valve manufacturers Young & Cunningham, based in North Shields, UK and operating all over the world.
For more information:
www.yandc.co.uk
Marine Valve Types and Purposes
It's essential the right marine valve is manufactured, purchased and installed on your vessel for proper fluid control.
Here is a breakdown of the main valves and their functions:
Ball Valves
Suitable for liquid control within the ship's hull, ball valves have more functionality than gate valves and offer rapid action. Normally designed with NPT (tapered) threads.
Butterfly Valves
Butterfly valves are quarter turn valves with rotating metal discs mounted inside a pipe. They regulate water flow and can also be used to prevent it entirely.
Check and Non-Return Valves
Check valves are designed to allow flow in one direction, whilst prevent flow in another direction. This is known as 'back flow' or 'reverse flow', and are also self-automated. Typically manufactured using stainless steel.
Storm Valves
Similar to check valves, storm valves allow flow in one direction and prevent it in another, with the ability to function perfectly in heavy seas as they have a closed position. The ability to close the valve is usually operated by a hand wheel.
Gate Valves
Gate valves allow you to control flow by adjusting the pressure; when required you can maximise or minimise water flow through pipes and valves.
Custom Valves
From size, shape, material and functionality, we can manage the design and manufacture of custom or bespoke marine valves for your vessels.
Additional valves available: Wedge Gate Valves, Plug Valves, Diverter Valves, Strainers, Glove Valves & Hydrant Valves.
As a major manufacturer, Young and Cunningham distribute an extensive range of valves and flow control solutions for the marine, oil, gas, food processing, pulp/paper, water, powergen and industrial industries.
At the facility the expert team operate with a testing departments to ensure quality at point of delivery, CAD design, a pattern shop and machine shop. Once you have ordered your marine valves through Calvey Marine, we ensure the manufacture, delivery, installation and maintenance is carried out quickly and with minimum disruption to your vessel.