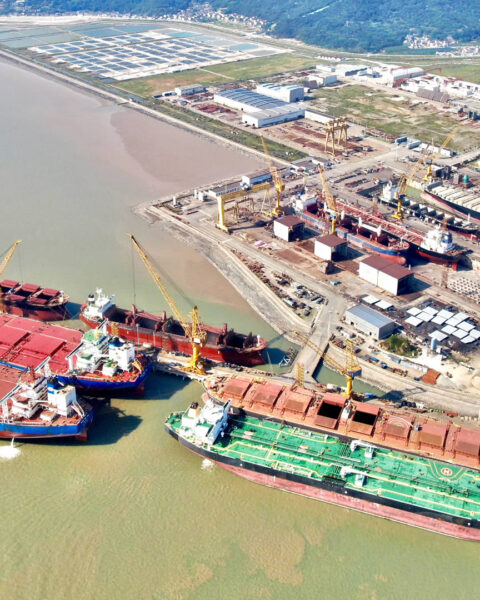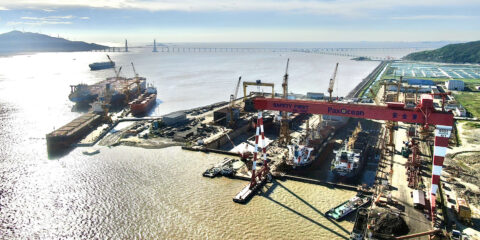 Pax Ocean Zhoushan
China

Pax Ocean Zhoushan – China
PaxOcean is a premier shipyard group that owns and operates five shipyards in three regions; Zhoushan in China, Batam in Indonesia and Singapore. With the key engineering, commercial and procurement functions strategically located in Singapore, the group leverages on its core competencies and technical know-how to support the marine and offshore industry including newbuilding, module fabrication, green recycling, repairs and conversion of conventional and renewable energy assets.
Entrenched in their vision of engineering excellence, PaxOcean's operating philosophy is centred on:
Quality vessel construction: Using a combination of time-tested and innovative approaches to deliver the highest-quality vessels that weathered the test of time.
Intelligent vessel architecture: They leverage their extensive experience to build vessels that are designed for ease of maintenance and maximum vessel life.
Quick turnaround: PaxOcean strive for refinement in every stage of their work so as to deliver orders on time and to exceed the client's expectations.
Calvey Marine are proud to be the sole UK Agents to PaxOcean Indonesia, offering our Clients their Pertama and adjacent Graha site. PaxOcean have created a high-end and flexible facility to meet your needs and best utilise the resources available at both yards. The site has world-class services for ship repair, conversions and new ship builds. In particular, it has gained a strong reputation for building speciality offshore support vessels. At the Nanindah shipyard in Batam, PaxOcean focuses on offering specialist shipbuilding and steel fabrication services, mainly for the oil and gas industries. All teams are fully qualified and projects are well-managed; the yard is known for having a good turnaround rate, ideal for commercial vessels.
Operation excellence is a critical driver for PaxOcean success. The yard prioritises HSE matters in all operations and they believe all accidents are preventable. Their projects are executed under rigorous control and solid compliance with our integrated safety, health, quality and environmental management system. PaxOcean's quality assurance system is implemented to ensure its strict quality standards. Regular audits and management reviews are conducted to ensure adherence to methodology and to identify process improvement opportunities so as to achieve high quality and value-added solutions to all clients.
Facilities:
Docks & Repair
Berth Sizes:
No.1 – 400m x 106m x 13.7m (Drydock)
No.2 – 380m x 80m x 13.7m (Drydock)
For more information: www.paxoceanzhoushan.com