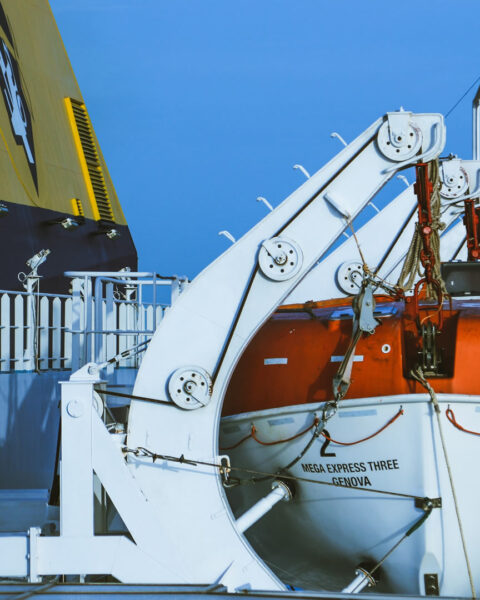 Free Fall, Fast, Inflatable, Enclosed & Launchable
At Calvey Marine, we specialise in supplying lifeboats that are approved and certified by the major classification societies worldwide, including glass reinforced plastic (GRP) and kevlar carbon fibre composite lifeboats.
With over 30 years experience in the marine supplies industry, we can supply lifeboats to a range of specifications and requirements:
Totally enclosed life/rescue boats
Partially enclosed life/rescue boats
Conventionally launchable
Designed with composite materials
Free fall lifeboats
Fast rescue boats
Inflatable rescue boats
All of the lifeboats we commission, supply and deliver are built by expert and reliable teams that specialise in the build of lifeboats, all of whom we've worked with for many years.
Throughout the build, you'll be kept up to date on progress and informed of the ways we're using our skills and contacts to make the build efficient and the process as professional and stress-free as possible; knowing everything is taken care of allows you to focus on other aspects of your business.
During the process of building and supplying a lifeboat we discuss your requirements to understand your bespoke needs and manage the design, manufacture and delivery of the completed boat, wherever you are in the world, at a time and location that suits you.
As marketing agents for some of the biggest shipyards in the world, such as DryDocks World Group and PaxOcean Group, inspections and repair work can be carried out at minimal notice, should you require urgent work.
Due to our connections, we can arrange repairs and rebuilds as necessary, including in emergencies.
Call us on 01903 748860 for more information and to commission a lifeboat with Calvey Marine.