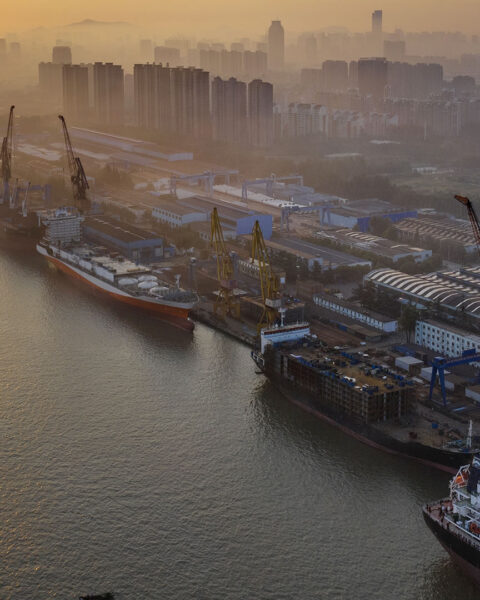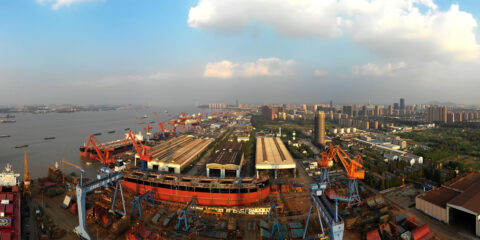 CSSC Chengxi Jiangyin
Jiangyin City

CSSC Chengxi Jiangyin – Jiangyin City
Chengxi Shipyard, located in Jiangyin City at the lower reach of the Yangtze River, is one of the largest shiprepair and newbuilding enterprises under CSSC. It has the advantage of in road and waterway transportation as it is of short distance to port cities like Shanghai, Nantong and Zhangjiagang. Chengxi Shipyard covers an area of 950,000 square metres, and at present there are over 3,500 employees, among who are about 800 marine engineers, naval architects, and technicians.
Run by Chengxi Shipyard Co., this shipyard in Jiangyin is operated by a first class Chinese enterprise and is one of the top facilities in the Far East. Ideal for ship repair and conversions, the site has an outstanding reputation for specialised marine services. Chengxi Jiangyin is one of the leading shipyards in China with a strong capacity, large scale and professional management.
The turnover of ship repair ensures that Chengxi Jiangyin is continuously being listed at the top position in China's ship repair circle for many years. The company is well known in the international ship repair market and therefore also enjoys its exemplary reputation. The yard has established long standing business relationship with shipping companies from over 50 foreign countries and regions. In the recent years, due to the strong emphasis placed on technology innovation, this Principal has devoted itself to specialized ship's repair and large scale conversions which contain high technical content and high added value. These include (but are not limited to): FPSO repair, LPG repair, self-unloading ore/cement carrier conversion, Livestock Carrier conversion, reconstruction of sea-damaged containership, Ro-Ro/Passenger Carrier conversion, Bulk carrier jumboizing, replacement of engine room equipment, life extension project, Scrubber and BWTS retrofit projects, Icebreaker conversion, bitumen carrier conversion, bulk carrier conversions from oil tanker , etc.
The competitive prices, unmatched technology and timescale for converting ships ensure Chengxi Jiangyin remains in the leading position among the domestic ship repair industries.
The company has three ship repair/new building bases including the main yard Chengxi Shipyard in Jiangyin and the subsidiary company, Chengxi Shipyard (Xinrong) and Chengxi Shipyard (Yangzhou). The yard in Yangzhou is focused on new building.
Facilities:
Docks & Repair
Berth Sizes:
Floating dock No.1 – 217m x 36,6m
Floating dock No.2 – 256m x 40,5m
Floating dock No.3 – 257m x 42m
Floating dock No.4 – 285m x 48,5m
Floating dock No.5 – 330m x 53,5m
For more information: www.chengxi.cssc.net.cn