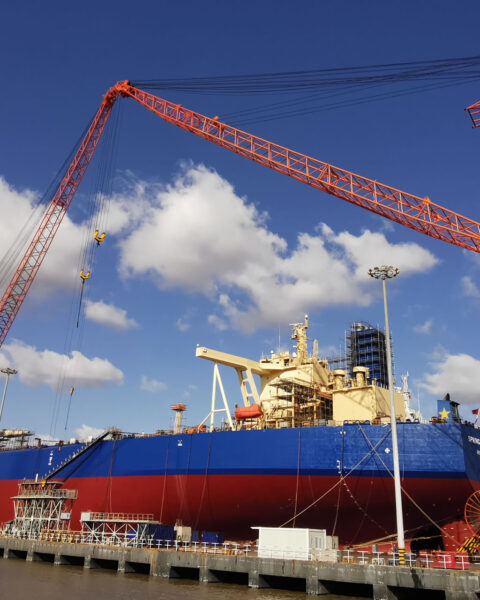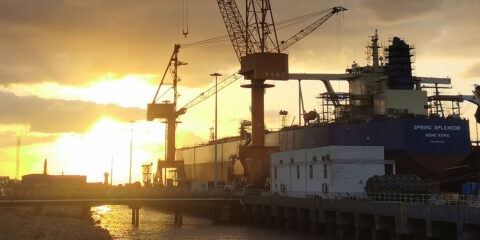 Yiu Lian Shipyard
Hong Kong

Yiu Lian Shipyard – Hong Kong
Yiu Lian, Hong Kong, is the biggest shipyard in Hong Kong and the company dates back to 1872. Part of the impressive China Merchants Industry Holdings Co., Ltd. Group, the yard provides extensive ship repair, conversion and offshore new building for clients around the world.
One of the most popular ship repairers in the Far East, Yiu Lian Dockyards Hong Kong operates three floating docks with a huge capacity for vessels of all sizes, and benefits from technical expertise and exceptional offshore marine services
The area of Yiu Lian in Hong Kong is about 130,000 square meters, with 15,000 square meters of well-equipped workshops and over 900 meters of berths. The three well-equipped workshops and two floating docks in Yiu Lian can accommodate vessels of 35,000 DWT and 150,000 DWT capacity respectively. Every kind of repair work can be done by this modern equipped yard, which is also the most experienced shipyard for silicon painting in the area. Yiu Lian undertakes a wide range of repair work from annual and special surveys, damage and emergency repairs to highly sophisticated conversions for all kinds of vessels, including oil rigs, dredgers, hovercrafts, catamarans and geophysical vessels. All service stations are located in Hong Kong. The yard has an excellent reputation and extensive experience of docking and repairing large container ships and cruise ships.
Facilities:
Docks & Repair
Berth Sizes:
Dock 1 – 190m x 26m
Dock 3 – 304m x 45m
For more information: No website available