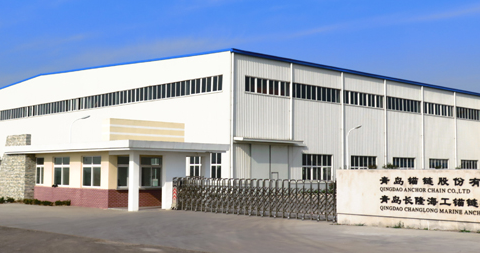 Anchor and Anchor Chain Preferred Suppliers
Calvey Marine has been representing Qingdao Anchor Chain Co. Ltd. since 2019 and they are now our preferred supplier of anchors and chains based in China.  Established in 1958, Qingdao Anchor Chain Co. Ltd, has developed into one of the world's major suppliers of anchors, chains and offshore mooring equipment. Our Principal's core manufacturing achievements have been recognised for supplying quality, value and service and we have supplied their equipment worldwide to many of our valued Clients.
Jessica Black, Business Development Director.
Working with Calvey Marine
How we quote
When supporting our Clients with anchor or chain requirements we work with four-five of our global manufacturers/stockists to suggest the most suitable products, before providing a comprehensive matrix of our Principals' respective tenders for your easy perusal.
The matrix consists of: product grade, specification, certification, a drawing if required, fabrication timescale, cost, and delivery cost/timescale. This ensures that our Clients can quickly and easily review comparative offers and make a decision based on all necessary factors. We then work closely with the awarded Principal to ensure that the items are fabricated in line with requirements such as timescale expectations, and delivered to the agreed location, such as a local agent or ship in drydock.
Working with Calvey Marine
Our feedback from experience
Over the last five years, Qingdao Anchor Chain Co. Ltd. have consistently provided prices to our team that are on average 10% more competitive than other offers we have sourced for our clients, without compromising on quality. The company has successfully gained ISO9001 quality assurance system approval from DNV and their products have been approved by 13 classification societies such as ABS, LR, BV, DNV, NK, RMRS, KR, RINA, IRS, CCS and CR.
Interested to learn more?
Business Development Manager Mr Evan will be visiting the UK next week, beginning 7th August and would be pleased for the opportunity to introduce himself to you if you or your team have availability and interest to accommodate the same. Subsequently, if you would like to see for yourself whether Qingdao Anchor Chain Company can provide a more competitive tender for any future requirements than your usual supplier, we would be pleased to receive your enquiry in due course. Please email calvey@calveymarine.co.uk