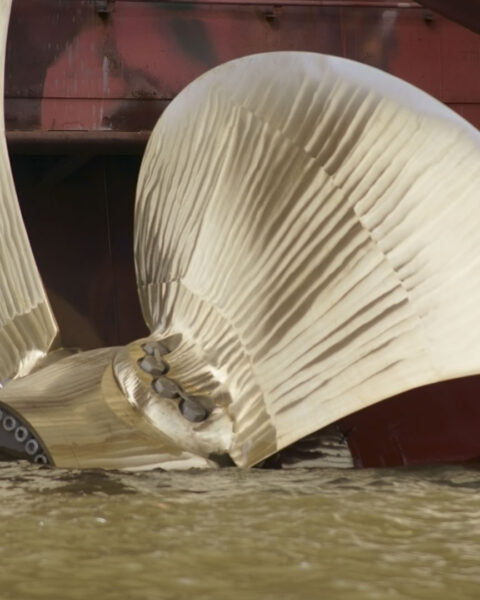 Brightsun Group
Service Support and Fabrication Specialists, Singapore
Established in 1998, Brightsun Marine PLT, based in Singapore, provides specialised services in the ship repair sector, and aims to be the market leader in the Asia Pacific Region. By adapting a customer-centric focus, they have established a strong and proven track record in providing quality services within safe working practices; in addition, they are the preferred contractor to all leading shipyards in Singapore.
Brightsun provides round the clock services catering to various fields including: Mechanical, Electrical, Instrumentation & Automation, Machining, Engine Components Reconditioning, Hydraulic, Pneumatic, Steel Work, Piping and Insulation work activities pertaining to various categories of ocean going vessels including Bulk, Tanker, Container, Offshore Platform, Tug, PSV, AHTS, FPSO, FSO, FDPSO, Naval Fleet & Frigate, Submarine, Cruise, Dredger etc.
If you have procurement requirements in Singapore we would be delighted to work with you to offer our support.
King-Marine
Procurement and Fabrication Specialists, China
King-Marine are able to source most materials and equipment that vessels may require at very short notice and competitive pricing. We currently have ongoing or completed projects for the supply of Panama chocks, bollards, fairleads, inverter equipment, chandlery, manufacture of pipes, etc.
Below is some more information about the type of products King-Marine can provide, having worked in the marine industry for almost 10 years:
Hydraulic motor for IHI crane ,windlass motor ,most of hydraulic spare parts
Deck equipment ,chock, double bollards, panama mooring arrangements
Overhauling generator like Daihatsu, Yammer, Wartsila Aux engine, change crankshaft, repair low-pressure lube oil
Overhauling turbocharger, inspection of turbine, impeller, silencer, and balancing turbine
Ship store, deck store, engine store, electrical store, cabin store and navigation lights
Ship spare parts, ABB governor, turbocharger, shaft & impeller, Cummins engine parts, Daihatsu engine part, Mannheim engine parts and Wartsila parts
Marine cable, navigation lights, signal lights, fluorescent lights, search lights, and marine junction box
Marine walkie talkie, ICOM, MOTOROLA, ENTEL, and RIKEN KEIKI gas detectors
British Ba chart and publications
Valves, storm valves, angle valves, screw down non-return valves, steam valves, with JIS, DIN, AIS types
WHHI Group
The leading and largest ship spare part manufacturer and supplier in China
Wuhan Heavy Industry Casting and Forging Co., Ltd, (WHHI), a subsidary of China State Shipbuilding Corportation, is located in Wuhan, the thoroughfare of nine Provinces and only 10 KM away from the Yangtze River Cargo terminal. It is a state owned enterprise integrating steelmaking, manufacturing, non-ferrous casting and forging in central and Southern China. WHHI provides high quality casting and forging products for shipbuilding and marine engineering industries. 80%-90% of intermediate shafts, tail shafts, main engine spare parts, propellers and rudders originate from WHHI in China, and they also supply tail shaft and ship spare parts to European shipyards and owners. In addition, WHHI can supply special casting and forging spare parts as per the Cient's requirements, working closely with the end user to ensure maximum Client satisfaction of each project.
Send us an enquiry to receive WHHI's full brochure.